---
Digital Enhancements
Esko and Scodix collaborating
19. September 2018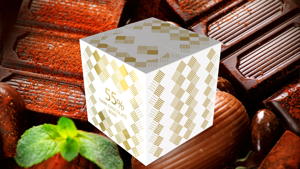 Quelle: Esko
Esko and Scodix an­nounce a col­lab­o­ra­tion to in­clude Scodix pack­ag­ing en­hance­ment ap­pli­ca­tions with­in the Esko Stu­dio suite in­clud­ing, Scodix Foil™, Scodix Em­bossed Foil™, Scodix Sense™ for UV em­boss­ing and Scodix Spot™ for var­nish ap­pli­ca­tions. Scodix press­es bring dig­i­tal en­hance­ments to print­ed ma­te­ri­als for both com­mer­cial print and fold­ing car­ton in a post-print process in­clud­ing mul­ti­ple pre­mi­um qual­i­ty ap­pli­ca­tions on one plat­form. Both the Scodix Ul­tra2 se­ries and the Scodix E106 Dig­i­tal En­hance­ment Press of­fer ca­pa­bil­i­ties, which en­hance print­ed ma­te­ri­als by lay­er­ing poly­mers dig­i­tal­ly onto print­ed prod­ucts. These ef­fects add val­ue and help pack­ag­ing stand out on the shelf in a high­ly com­pet­i­tive con­sumer mar­ket.
Esko Stu­dio soft­ware al­lows de­sign­ers to present and test their ideas and de­signs by quick­ly and eas­i­ly turn­ing them into beau­ti­ful high­-res­o­lu­tion vir­tu­al 3D pro­to­types, which can in­clude prod­uct en­hance­ments such as spe­cial inks, var­nish­es, foils or oth­er fin­ish­ing ef­fects. A sub­set of Scodix ap­pli­ca­tions is now in­clud­ed in the Vi­su­al­iz­er li­brary and elim­i­nates the need to print and man­u­al­ly re­pro­duce spe­cial fin­ish­es dur­ing the pro­to­typ­ing and pre­sen­ta­tion stage. Print sam­ples can now be de­signed and viewed on the Esko Stu­dio Soft­ware and then print­ed on a Scodix Dig­i­tal En­hance­ment Press, us­ing real foil, with­out the need for molds or dies. Quan­ti­ties rang­ing from one to thou­sands can be print­ed in a cost-ef­fec­tive way, ac­cord­ing to Esko and Scodix.

Das Un­ter­neh­men Ger­hard Schu­bert GmbH nimmt die­ses Jahr erst­ma­lig an der Pro­Food Tech Show in Chi­ca­go vom 26. bis 28. März 2019 teil. "Un­se­re Kun­den ha­ben jetzt die Wahl zwi­schen ...

Über 50 Pro­zent des in Deutsch­land ge­trun­ke­nen Weins stammt aus hei­mi­scher Her­stel­lung. Würt­tem­berg zählt zu den wich­ti­gen An­bau­ge­bie­ten. Von den fast 25.000 hie­si­gen Win­zern be­wirt­schaf­tet die über­wie­gen­de Mehr­heit we­ni­ger als ...
---

Effective 1st March 2019, Albis Plastic will exclusively distribute EASTMAN CHEMICAL'S full Copolyester product portfolio in France and Poland. Albis Plastic has also a close co-operation with EASTMAN in many ...

Clariant, a world leader in specialty chemicals, with its Healthcare Packaging business unit, is featuring a new line of oxygen-absorber packets for liquid infusion market. The new Oxy-Guard oxygen-absorber packets ...
---